Original article posted on Silicon Angle
https://siliconangle.com/2020/08/13/honeywell-partners-itrace-embrace-blockchain-printed-labels-supply-chain-management/
UPDATED 12:11 EDT / AUGUST 13 2020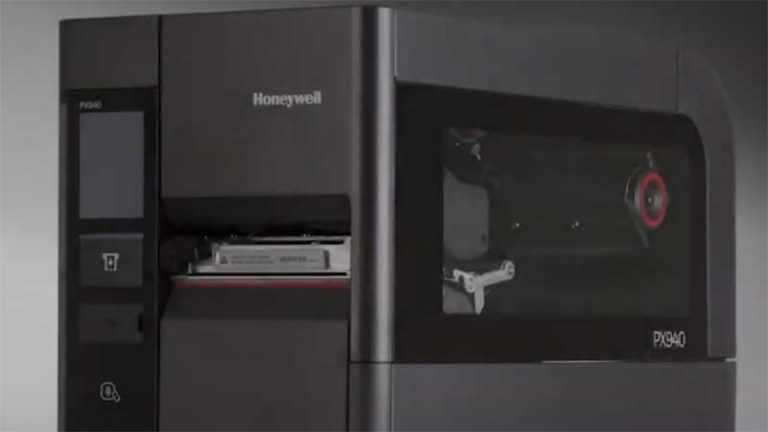 BLOCKCHAIN
Honeywell partners with iTRACE to embrace blockchain printed labels for supply chain management
Multinational technology conglomerate Honeywell International Inc. today announced that it has partnered with iTRACE Technologies Inc. to build a blockchain distributed ledger platform that will help with complex supply chain tracing, identity, verification and inventory management.
With the assistance of iTRACE, a provider of supply chain security applications for anti-gray-market and anti-counterfeit efforts, Honeywell will integrate blockchain-based product verification technology into its own industrial printers. That will allow supply chain management to provide real-time verification, authentication and track-and-trace printed labels on demand.
The iTRACE 2DMI solution is an easily printed, verified and registered label that can be produced directly from a Honeywell PX940v Industrial Printer using built-in capabilities. That allows for secure product authentication and track-and-trace directly in a warehouse or production location.
"The use of blockchain offers businesses many opportunities to ensure supply chains of all complexities reduce fraud and increase trust with consumers and suppliers," said Kevin Dehoff, president of Honeywell's Productivity Products business.
This new integration will allow a physical printed item to be coupled with a blockchain asset, thus creating a digital ledger twin for online authentication. In turn, that adds an extra level of security for industries that need to attend to enhanced security of physical objects, including transportation and logistics, shipping, pharmaceuticals, automotive, aviation and any other highly regulated industrial applications.
"This simple-to-use and easy-to-deploy secure implementation of an anti-counterfeit technology used with our industrial printers will have a huge impact in the manufacturing and distribution industry where it has often been difficult to deploy these kinds of advanced track-and-trace and authentication solutions," said Dehoff.
According to Honeywell, industry studies have shown that business value added by blockchain technology will grow to more than $3.1 trillion by 2030. By providing new ways to harness a tamperproof and automated tracking system, blockchain technology can represent physical assets digitally and increase trust in tracking mechanisms.
"The PX940v's ability to capture the printed image, inline while printing, made it the ideal platform to print and register 2DMI Marks to a database or blockchain digital ledger," said iTRACE founder and Chief Executive Mark Manning. "This printing, verification and registration of the printed label creates a complete chain of custody for the label from the moment it is created, this information can then be used to authenticate the product or label anywhere in the supply chain using the iTRACE mobile apps."
Coupling a secure physical label with a digital ledger will greatly simplify supply chain management, Honeywell and iTRACE said. By using on-premises printers, which are already outfitted for this purpose, each product can be labeled, tracked and authenticated at every step of its journey through the supply chain. That creates a provenance for the item and confidence in its authenticity.
ITRACE previously worked with Honeywell on the company's GoDirect Trade market to fight counterfeiting in the aerospace industry with blockchain technology. GoDirect Trade provides an online marketplace that addresses the needs of buyers and sellers of aerospace parts from around the world.