PR: Strong growth predicted for anti-counterfeit food packaging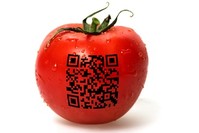 A market research report says that anti-counterfeit packaging for the food and beverage sector will grow16 per cent a year to 2020, thanks to increased use of track-and-trace technologies.
Radiofrequency identification (RFID) and barcode technologies will see strong uptake – particularly in the wines and spirits categories. Holograms, which were the biggest single technology segment in 2014, will continue to play a major role in the next five years says the study by Allied Market Research (AMR).
Follow the link below for the full text of he press release:
http://www.securingindustry.com/food-and-beverage/pr-buoyant-growth-predicted-for-anti-counterfeit-food-packaging/s104/a2497/#.Ve749ly972g